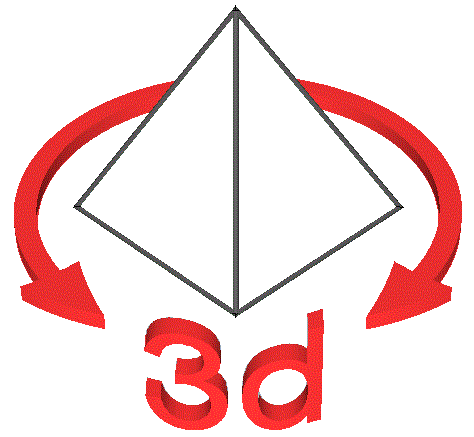 Turn model: Mouse key 1
Zoom in: Mouse wheel
Move model: Mouse key 2
/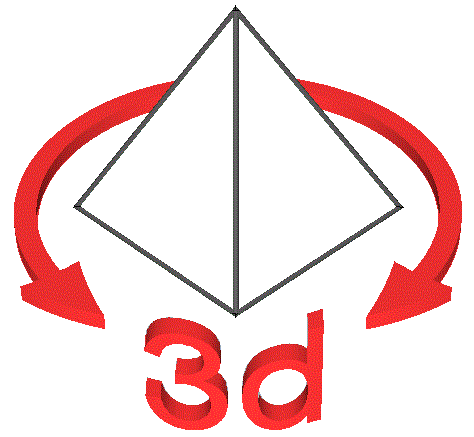 Differential Geometry - Curves in space - Cone and spiral - archimedean spiral - Presentation of curve - 350_10062
Translation help wanted! Please copy the text to Google Translator to get a first translation. See 'Translations'!

In diesem Modell wird ein Kegel dargestellt. Auf dem Kegelmantel verläuft eine spiralförmige Raumkurve.

Der Kegel hat ja für sich schon eine spezielle Ästhetik, die von vielen Menschen wahrgenommen wird. Durch die hier gezeigte Kurve auf seiner Oberfläche wird diese Ästhetik noch verstärkt, wenn man sich das Modell aus unterschiedlichsten Richtungen anschaut.

Die folgenden Modelle zeigen,
- wie die hier gezeigte Raumkurve erzeugt werden kann und
- wie diese Raumkurve bei Abwicklung des Kegelmantels aussieht.

Später zeigen wir, wie die Projektionen dieser Raumkurve auf Ebenen aussehen und was man mit diesen Projektionen anstellen kann (in der Galerie im Freitext-Feld 'Kegel und Spirale' eingeben).


350_10062
QC done
3D Object
Sources: - / -