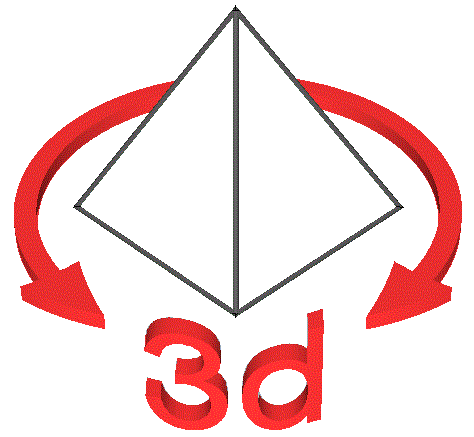 Rights


Note:
The German version of 'Rights' - see page 'Rechte' - is binding!

1. The contents of these pages are protected with the exception of other rights.

2. The content of these pages may be used under the following conditions without
restrictions and mentioning the source "Project 3D Mathematics, www.3d-mathematik.de": - for private use
- for non-commercial education purposes and for educational purposes without commercial framework.

3. All other uses are only permitted with the written permission of the designated person in page 'imprint'.
If you would like to use the content of these pages, please write to us
Please share your company name including your web address and the intended purpose, use type and scope of use.
If necessary, moderate usage costs are calculated, which are included in the further development of the Portals.

4. The following company and product names are protected by relevant titles:
Mozilla, Mozilla Firefox
Google, Google Chrome, Google Translator
Microsoft, Microsoft Internet Explorer
Microsoft Edge
Apple, Safari

5. We assume no responsibility for the contents of these pages - see also page 'Project', 'Reservation'!

6. This also applies to the content of specified hyperlinks and linked websites!


Translation by Google Translator and the author.