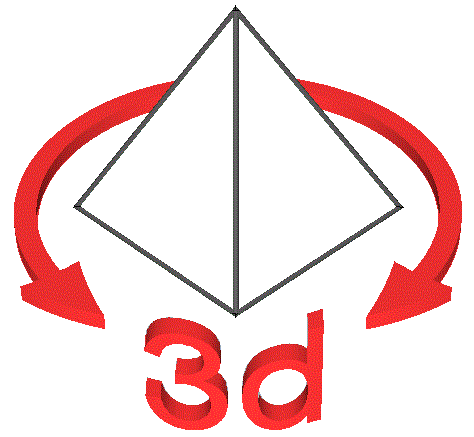 Turn model: Mouse key 1
Zoom in: Mouse wheel
Move model: Mouse key 2
/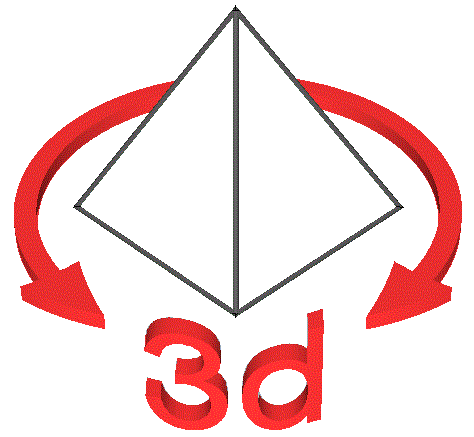 Geometry - Solids with flat surfaces (polyhedrons) - Cube - Geometric representation - with grid - 300_18124
Translation help wanted! Please copy the text to Google Translator to get a first translation. See 'Translations'!

Diese Serie von Modellen zeigt geometrische Objekte, die durch ebene Flächen begrenzt sind (die Polyeder).

Wie im vorherigen Modell zeigen wir den Würfel als geometrisches Objekt in seiner schlichten, strengen Schönheit - einfach so, zum Anschauen.

Dieses Modell zeigt den Würfel als geometrischen Körper, bei dem wir die Flächen mit einem quadratischen Gitternetz versehen haben.

Diese Darstellung lässt erahnen,
- dass größere Würfel aus kleineren Würfeln zusammengesetzt gedacht werden können
- dass kleinere Würfel zusammengesetzt größere Würfel bilden können.

Die folgenden Modelle behandeln Eigenschaften, Volumenberechnung und Oberflächenberechnung.


300_18124
QC to do
3D Object
Sources: See Wikipedia, Regular grid, https://en.wikipedia.org/wiki/Regular_grid