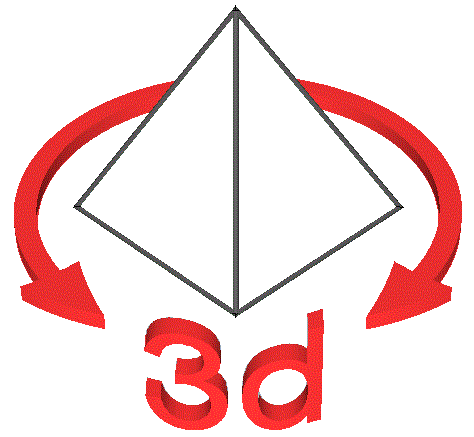 Turn model: Mouse key 1
Zoom in: Mouse wheel
Move model: Mouse key 2
/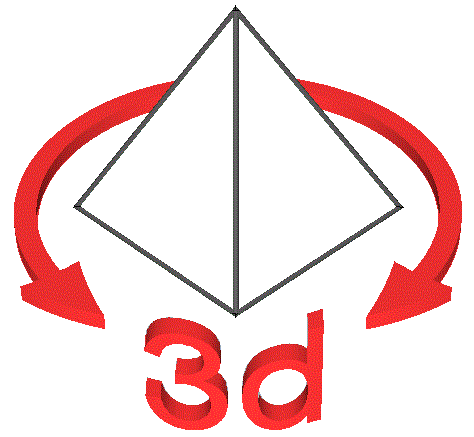 Geometry - Surfaces - curved surfaces - Monkey saddle, cube - Surface - intersection with cube - result - 302_50199
Translation help wanted! Please copy the text to Google Translator to get a first translation. See 'Translations'!

Hier nun das vorerst letzte Modell zum Thema Affensattel.

Im vorherigen Modell haben wir gezeigt, wie dieser Schnitt eines Würfels mit dem Affensattel entsteht.

Nur weil es wirklich schön aussieht, wenn es einem gefällt - hier zeigen das Ergebnis der Verschneidung noch einmal freigestellt.

Übrigens: Dieser Schnitt zerlegt den Würfel in zwei gleich große Teile.

Interessante Ausführungen zu diesem Objekt findet man bei Hans Walser, bei dem wir es gefunden haben (s. Quellen).


302_50199
QC done
3D Object
Sources: Hans Walser, Karl-Franzens-Universität Graz; https://www.walser-h-m.ch/hans/Vortraege/20190207/Halbe_Wuerfel.htm