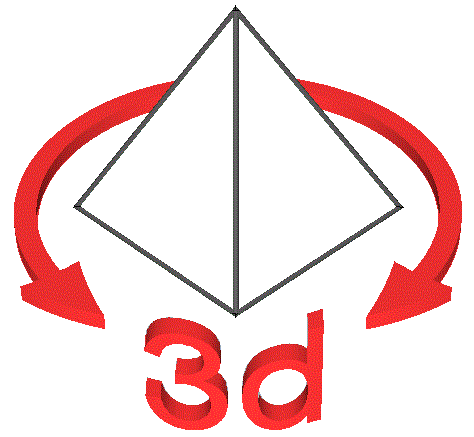 Turn model: Mouse key 1
Zoom in: Mouse wheel
Move model: Mouse key 2
/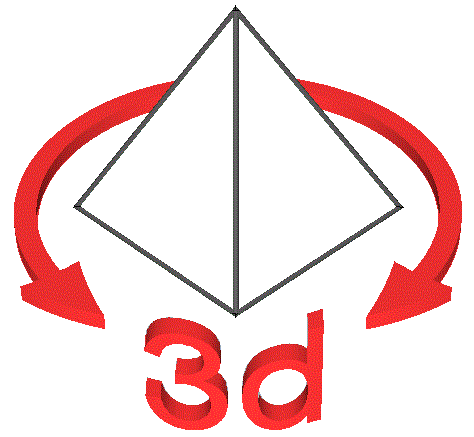 Geometry - Surfaces - curved surfaces - Cylinder lateral surface - Surface - intersection with plane - 302_50050
Translation help wanted! Please copy the text to Google Translator to get a first translation. See 'Translations'!

Diese Serie von Modellen zeigt unterschiedliche Flächen - ihre Erzeugung, Schnitte mit Ebenen und die dabei entstehenden Kurven in den Flächen.

Wir zeigen hier noch zwei weitere ebene Schnitte des senkrechten Kreiszylindermantels – hier allerdings mit Ebenen parallel und versetzt zur Mittelachse.
Eine der Ebenen liegt noch innerhalb des Zylinders, die andere Ebene berührt ihn (ist 'tangential'). Auch dabei entstehen Geraden - die Geraden, die bei der Rotation der erzeugenden Gerade generiert wurden.
Tip: In der Galerie im Freitextfeld 'Erzeugung' eingeben, um Modelle zu diesem Thema zu sehen.

Zwar hier nicht bewiesen, erscheint aber trotzdem logisch.

Erzeugte Kurven: Gerade.


302_50050
QC done
3D Object
Sources: - / -