Heed quality note "QC ..." under the detail section!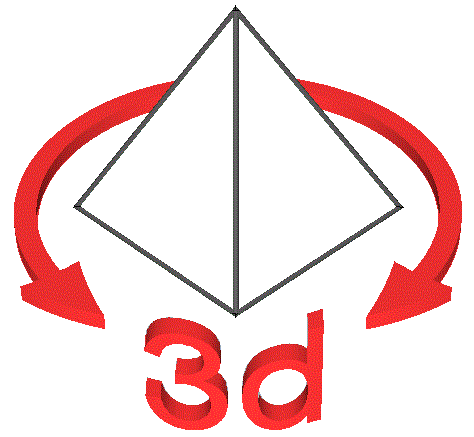 Turn model: Mouse key 1
Zoom in: Mouse wheel
Move model: Mouse key 2
Geometry
Surfaces - curved surfaces
Cylinder lateral surface
Surface - intersection with plane
Translation help wanted! Please copy the text to Google Translator to get a first translation. See 'Translations'!
Diese Serie von Modellen zeigt unterschiedliche Flächen - ihre Erzeugung, Schnitte mit Ebenen und die dabei entstehenden Kurven in den Flächen.
Bei den Schnitten von Körpern weiter oben wurde die Erzeugung von Teilkörpern gezeigt. Hier interessieren die Kurven, die durch Schnitte von Flächen entstehen.
Wir zeigen hier zwei Schnitte des senkrechten Kreiszylindermantels mit Ebenen durch die Mittelachse. Dabei entstehen Geraden - die Geraden, die bei der Rotation der erzeugenden Gerade generiert wurden.
Zwar hier nicht bewiesen, erscheint aber logisch.
Erzeugte Kurven: Gerade.
302_50044
QC done
3D Object
Sources: - / -