Heed quality note "QC ..." under the detail section!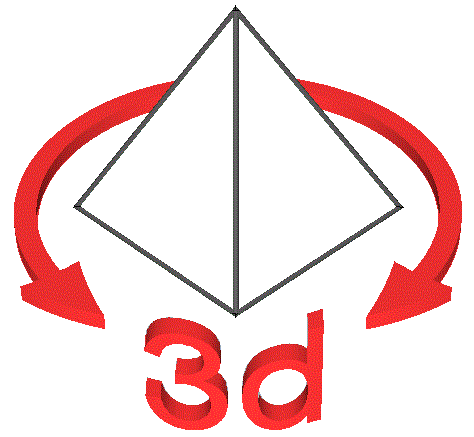 Turn model: Mouse key 1
Zoom in: Mouse wheel
Move model: Mouse key 2
Geometry
Surfaces - curved surfaces
Cylinder lateral surface
Surface - sinus cylinder
Translation help wanted! Please copy the text to Google Translator to get a first translation. See 'Translations'!
Diese Serie von Modellen zeigt unterschiedliche Flächen, Schnitte von Flächen und die dabei entstehenden Kurven! Hier zunächst die Flächen.
Neben dem Kreiszylindermantel gibt es eine unbegrenzte Zahl weiterer Zylindermantelformen - einige wenige davon zeigen wir.
Hier wird die Erzeugung des schiefen sinusförmigen Zylindermantels dargestellt.
Er ist eine zweidimensionale Fläche, die in den dreidimensionalen Raum eigebettet ist.
Ihm liegt eine sinus-förmige Kruve zugrunde.
Er ist eine geradlinige Fläche - weil die Erzeugende ein Gerade ist.
302_30054
QC done
3D Object
Sources: - / -